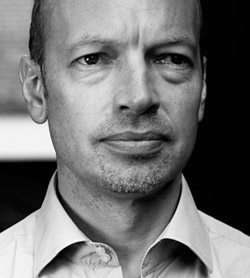 As B2B PR specialists we help firms selling technology and services in the European market talk the language of business to their customers.
We know how to craft messages that count and get the attention of national and international business media as well as key trade media.
What's more, we're skilled at getting companies on the radar of key influencers, such as industry analysts.
What challenges do you face? Take a look at our services and experience to see how we can help.
Latest Post
Ascendant Communications listed in UK Top 20 B2B PR agencies
We are very pleased to announce that Ascendant has been listed in B2B Marketing Magazine's 'Top 20 UK B2B PR Agencies – 2017'. We have worked hard in the last…
Continue reading »
Client Press Release
GameSeek to shake up online retail for specialist gamers with Mirakl Marketplace Platform – and that is just the start
"Taking a marketplace approach has always been in our grand plan, and Mirakl was the only choice"LONDON, UK – May 2, 2017 – Mirakl, the leading Online Marketplace Management Platform…
Continue reading »
Client Press Release
Research from Periscope By McKinsey shows that only 15% of Retailers at World Retail Congress 2017 have a fully implemented Personalized Marketing Initiative
Whilst most retailers see personalization as a priority and think that personalized promotions dramatically increase customer visits, only a minority say they have properly implemented itNew York – April 25,…
Continue reading »
Transcending Click-Throughs
How PR Can Inform Your Content And Messaging Strategy
A webinar featuring James Cooper of Ascendant Communications discussing how B2B technology marketers need to keep an eye on influencer relations and coverage to maintain effective sales penetration and conversion with buyer decision-makers.



"Ascendant provided an excellent service for us, dramatically increasing our press coverage and awareness in key industry sectors in the UK, France and Germany. Their understanding of our market and ability to identify news and content to help get us thought leadership was been particularly effective."


"Ascendant has helped expand our coverage and awareness in the UK market and its analyst relations programme has helped us gain international awareness and sales, especially in key markets such as the USA and UK."