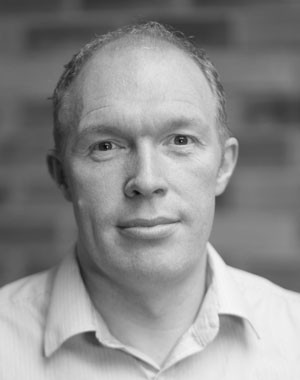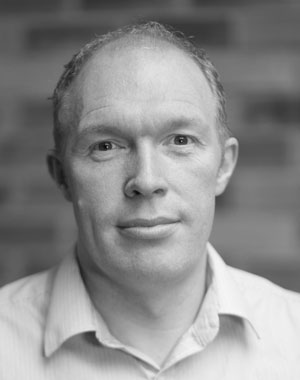 We've worked with some of the world's most exciting brands, helping them become established in the UK and European markets.
Our experience ranges from working with blue chip US companies through to the UK government and private industry bodies. As a team we individually have experience working for world class organisations such as IBM, Siebel, CWW and Nortel. We've also undertaken work for UK organisations such as the CBI and NHS.
Whether you're a small start-up or a global organisation needing a more focussed and results-oriented approach to your PR programme, we have the expertise to deliver the results you need.
CLIENT CASE STUDY hybris 
The brief
In 2005 hybris, then an innovative European-based technology vendor, hired Ascendant to elevate its profile, build brand visibility, and provide the dedicated PR focus its previous global communications agency was unable to deliver.
Ascendant was tasked with:
Putting hybris on the radar of key industry analysts – like Forrester and Gartner
Gaining visibility in national trade and business media in selected vertical/geographic markets
Enabling hybris to lead the debate on emerging trends – like multi-channel and mobile commerce – and become a recognised thought leader on the fast changing omnichannel expectations of today's connected consumers.


hybris, an SAP company, helps businesses around the globe sell more goods, services and digital content through every touchpoint, channel and device.
Founded in 1995, today hybris is a world-class provider of enterprise-class e-commerce technology. Its commerce software suite helps companies of all sizes execute their direct selling processes – regardless of whether they engage online, on their mobile or in-store. Over 500 companies have chosen hybris to power their business, including global brands such as Avid, Thomson Reuters, 3M, Waterstones, Starbucks, P&G, Levi's, Toys"R"Us, Nespresso and Lufthansa.
The Milestones
Ascendant's PR and analyst programs have been instrumental to hybris on its journey to becoming a globally recognised market leading vendor of multichannel commerce solutions and, ultimately, its successful acquisition by SAP in 2013.
Ascendant's successes include:
A rigorous analyst relations program resulted in hybris being among the top two or three vendors rated 'leader' by principal analyst firms; since 2011 hybris has been ranked as the market's leading independent e-commerce vendor in all major industry reports issued by Gartner and Forrester.
Proactive media outreach, incorporating a by-lined article programme, case study placement, media events and newsroom creation and management, established key hybris personnel as 'subject experts' and ensured hybris was established as a thought leader with content that inspired, educated and informed.
Launch of hybris into the US market in 2010, closely followed by the global announcement of the company's acquisition of iCongo in 2011. Ascendant was responsible for developing press and analyst messaging, shaping a communications program for staff/customers and coordination of the press announcements.
Having successfully managed media and PR liaison in the UK and across Europe, in 2011 Ascendant became responsible for hybris' global PR coordination and management, overseeing 15 agencies encompassing 18 geographies (including North America, South America, Western and Eastern Europe, and Asia Pacific) and creating a sophisticated reporting and measurement mechanism to capture and report activity across all regions.
Establishing hybris as a thought and technology leader in the commerce arena through a highly targeted media relations program, giving hybris a recognised voice on topics such as mobile sales, e-commerce, personalised commerce, B2B and B2C retailing, omnichannel commerce…and more to generate brand visibility and support hybris' commercial objectives.
Drafting of all corporate announcements (product launches, new wins, vertical market/geographic market expansion/partnership announcements) and distribution/ release across the global network.
Creating targeted media programmes to support sales/ marketing/revenue goals in new territories/vertical markets – most recently, e-commerce in China and specific solutions for Telcos.
Event profiling; in 2013 hybris hosted GAME PLAN in Berlin, a high level B2B ecommerce forum for thought leaders to share insights about trends and the impact of technology on e-commerce. Ascendant was responsible for the management and coordination of a European press tour for the event, securing top reporters from the UK, managing all logistics and briefings for the 13 reporters who attended from across Europe, and post event media liaison via the European agency network.
In 2013 hybris was acquired by SAP and became hybris, an SAP company.



"Ascendant provided an excellent service for us, dramatically increasing our press coverage and awareness in key industry sectors in the UK, France and Germany. Their understanding of our market and ability to identify news and content to help get us thought leadership was been particularly effective."


"Ascendant has helped expand our coverage and awareness in the UK market and its analyst relations programme has helped us gain international awareness and sales, especially in key markets such as the USA and UK."